MonsoonSIM Indonesian League 2020
After a great success in our first MonsoonSIM Indonesian League back in the year 2019, we want to continue (read: MonsoonSIM Indonesian League 2019 ).
Under the supervision of Mr Andre Jatmiko from MonsoonSIM Indonesia, the Indonesian League 2020 has started with different format compare to 2019 League.
Our partnerships were so excited when the League was announced in late February. We collected 40 Clubs from 13 Universities around Indonesia's region at last and divided them into 4 Groups of Elimination Stage (each Group contained 10 Clubs) and it had been started in March 2020.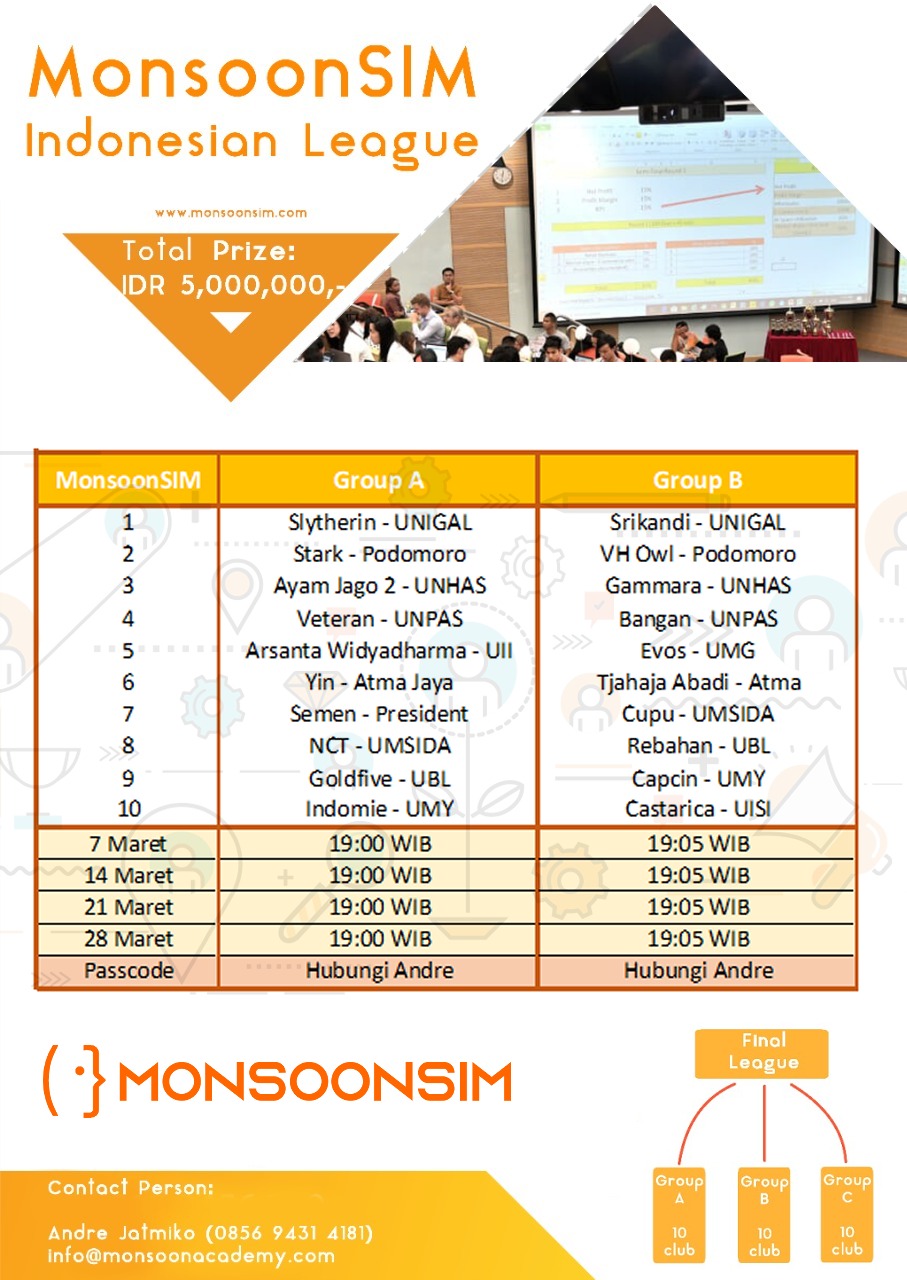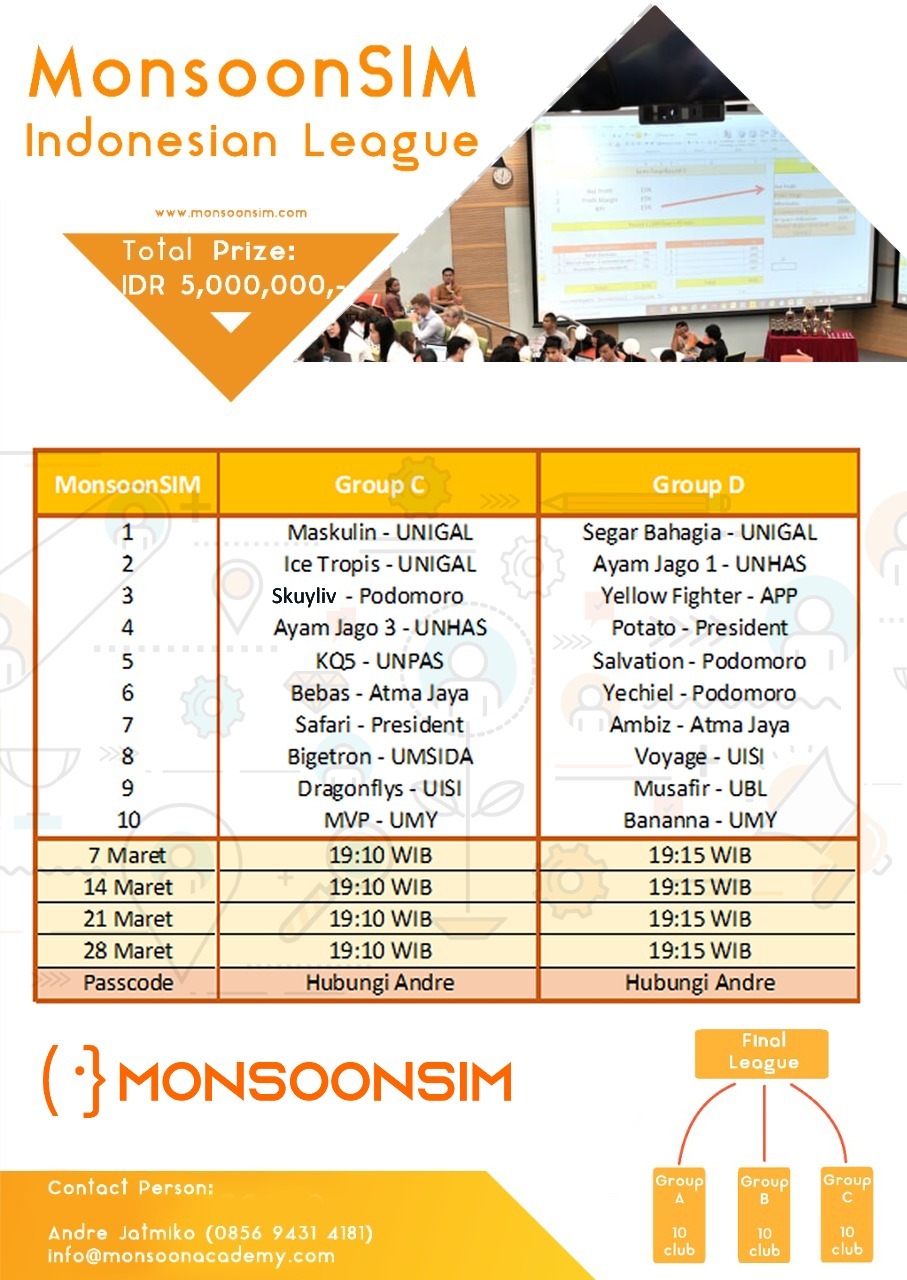 Elimination Stage had been contested in parallel (Group A, Group B, Group C, and Group D) within 4 matches on every Saturday in March 2020, to be more challenging we also set 10 different scoring matric combinations in every match (with each constituting a weight of 10%) to increase the intensity of the competition. And after Elimination Stage finished, we collected the Top 10 Winning Club to continue in Final Stage in April 2020.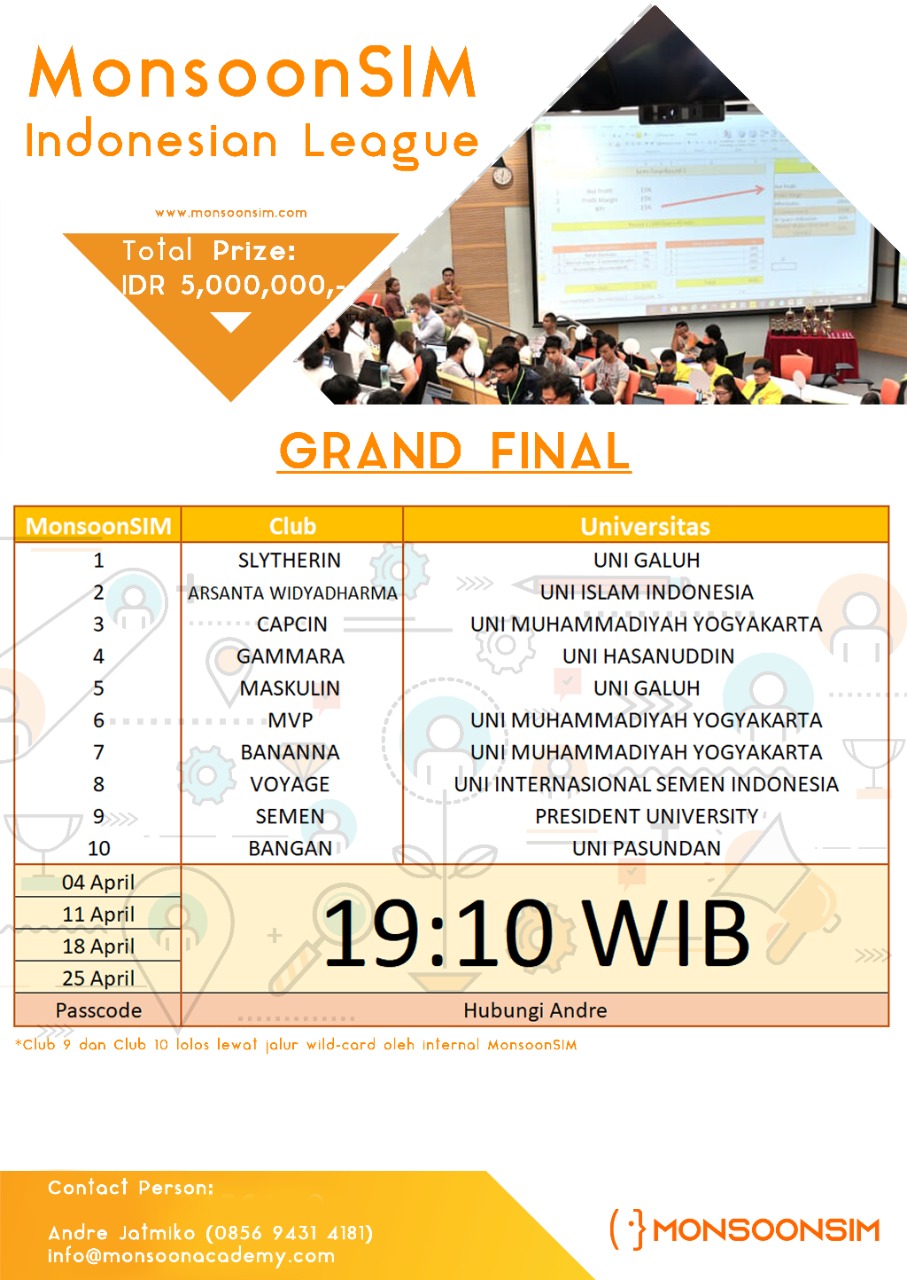 The Top 10 Winning Club finally met each other in April 2020 to fight for Prizes, with the same 4 matches every Saturday and 10 different matrices. We also arranged the configurations a little bit more difficult to build the team's mindset strategy. And after 2 months continuous competition we finally get Arsanta Widyadharma as the Champion from Universitas Islam Indonesia followed by Gammara from Universitas Hasanuddin and Maskulin from Universitas Galuh.

Prizes:

Champion: 2,500,000 IDR

1st Runner-up: 1,500,000 IDR

2nd Runner-up: 1,000,000 ID

Sumber : http://www.monsoonsim.com/article/252436/MonsoonSIM-Indonesian-League-2020.html

Oleh : Admin